From off-the-shelf products to custom development, there is always a solution adapted to your needs
To meet all your needs, Clairitec® accompanies you from prototyping to mass production.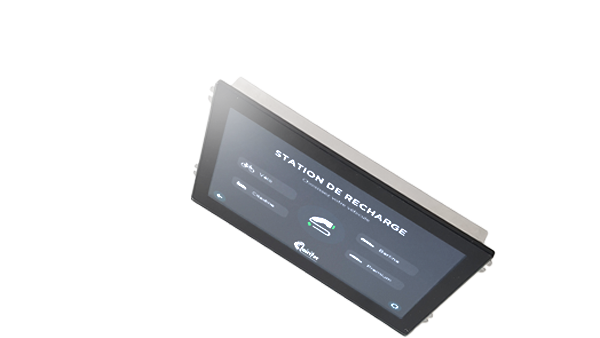 Intelligent display for outdoor use
OUTDOOR ID

Ex : charging stations, parking meters, vending machines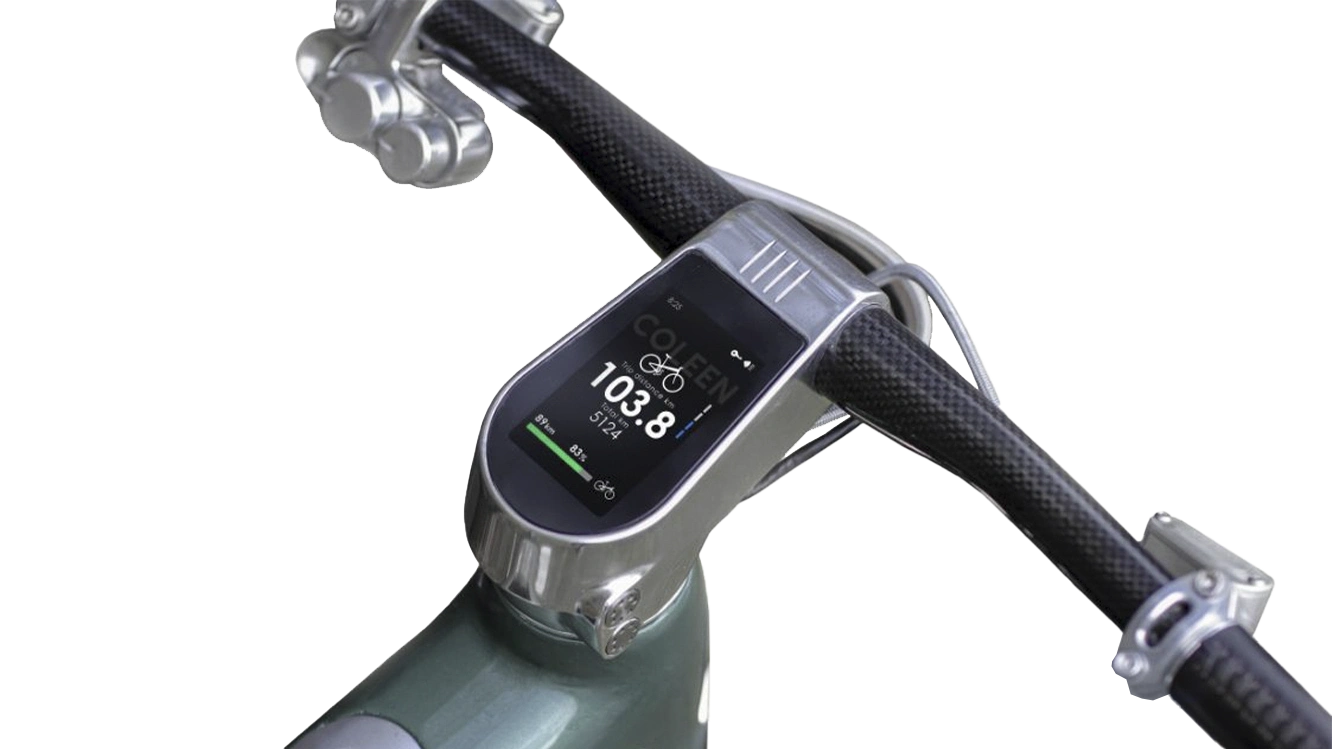 Intelligent displays for your electric bicycles (EAB)
ID EAB

Ex : electrically assisted bicycles (EAB)

Custom development of displays
Let's develop your solution together:
Let's create together your customized HMI in 3 steps.
Step 1: Association between your products and our solution
Our solution works as an extension module to your own business card. Simply connect the Clairitec® terminals to the business card of your device via the serial connection of your choice:
Via this serial communication, the control commands allow you to drive your graphical user interface and the integrated inputs/outputs of the Programmable Intelligent Displays, but also to receive the tactile information.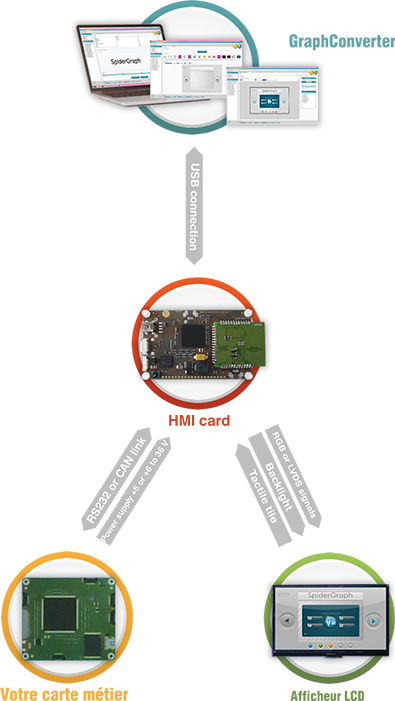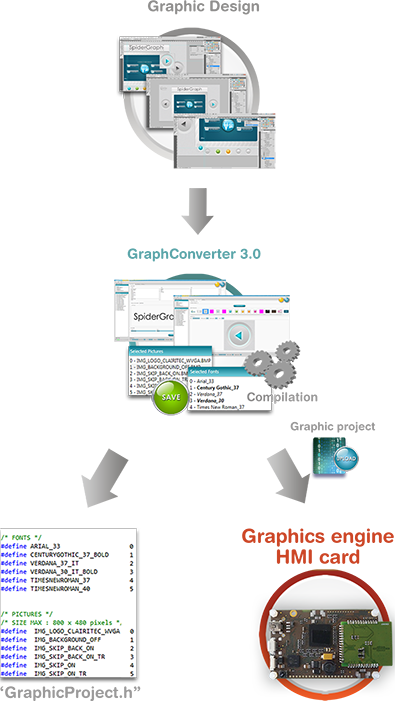 Step 2: Create your custom GUI with Graphconverter.
Included in our Starter Kit, our PC GraphConverter software allows you to create your custom HMI and generate a reference file specific to your project.
This reference file contains a description of your project, lists all the HMI pages and includes the elements of your graphic chart (images, text zones, touch zones, logo, colors…).
Each of your graphic elements is defined by specific coordinates on the screen.
When programming the HMI, these coordinates will be used to fill in the parameters of the control commands provided.
You can find more information about this PC software here: HMI Editor Software GraphConverter.
Step 3: Programming your HMI using the supplied command set.
This is the moment when the interface becomes alive and dynamic.
Thanks to the previous steps and the data in the Graphconverter reference file, it is then possible to program your HMI in :
Displaying images and modifying pages in your GUI.

Drawing shapes (lines, rectangles, curves, etc.) with pixels.

Writing texts on the screen.

For the AIP, the programming of the I/O is done via a second set of commands also supplied. These commands will allow you to drive the I/O directly in the terminal.
Please note that Clairitec® adapts to your programming language by providing you by default the commands in C.
On request, it is also possible to provide them in "raw code" in the form of byte sequences. This will allow you to adapt them to the high level language of your choice!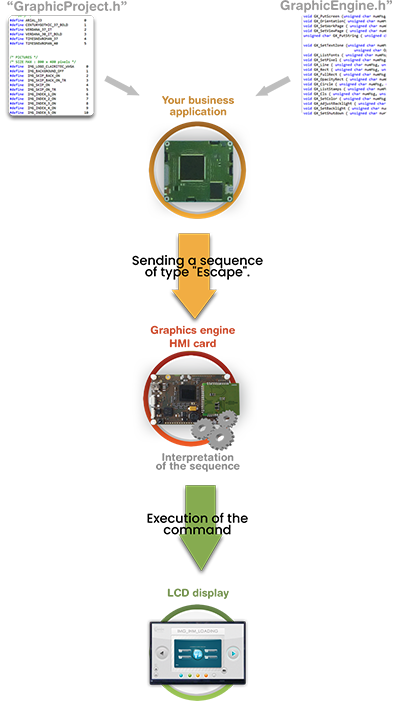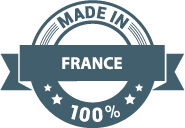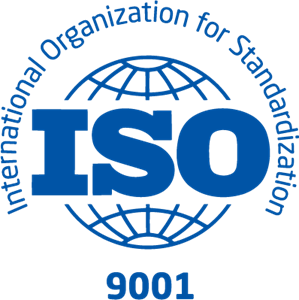 The quality of our products above all
In a quality approach and to meet our commitments, Clairitec® ensures :
Prequalify all these EMC products

Test 100% of its products individually

Writing texts on the screen.

A team at your side for your complex projects:
For complex applications and specific technical services, Clairitec® comes on site to accompany you on the integration of our displays in your products.